If you are browsing online, you will find the cheapest to most expensive tickets to the 2021 Super Bowl. It is not a surprise that getting the Super Bowl ticket is difficult and challenging. And when the date of the event is getting near, getting an adequate ticket for you and your companion will be a real challenge because the tickets can whip up expensively.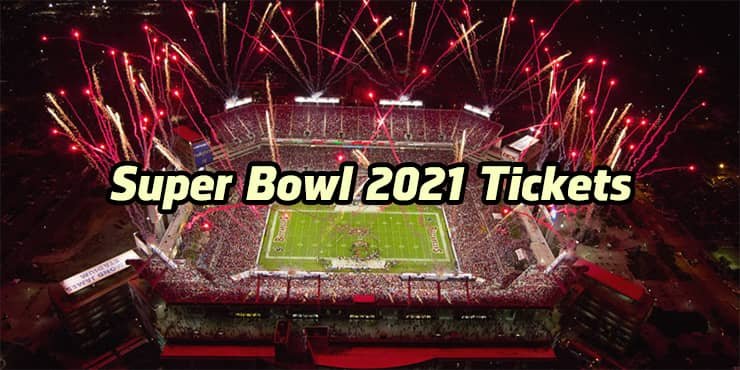 In the upcoming match, Tampa Bay Buccaneers will be the first team to play in their own stadium in NFL History. It is going to be an interesting match to see with your folks. Only selected fans will be able to attend the venue, however.
Thanks to the pandemic, the health authorities have enforced the sports event organizers to conduct the activity with the safety of Covid-19 health protocols. That includes the decision of the number of attendees to attend the venue. The health protocols issued by the government lead to the limitation only 22,000 fans will come to Raymond James Stadium, Tampa, Florida. 7,500 of them are the special guests who receive the free tickets from the organizers. They are the health workers who have been honored by the NFL because of their hard work in treating patients.
Tickets Access
You can be one of the luckiest fans to attend the upcoming Super Bowl LV. But keep in mind that the tickets numbers are limited and expensive. The tickets have been available for a few months. You can attain the tickets through NFL's On Location Experiences, the league's hospitality services partner, and the official sites of the teams of the Super Bowl.
There are also tickets tailored for the Chiefs and Bucs fans. From there, your chance might be less appetizing because they are sold like hotcakes.
The other option would be the NFL Ticket Exchange, the NFL's official reselling website. If you have no luck in that site, you could consider checking the third party market websites like Ticketmaster, Seat Geek, Vivid Seats, Stub Hub, and so on. Expect the more expensive tickets because they've set the margins for profits.
Also Check: Watch Super Bowl live online free
The tickets prices
The team-specific ticket packages start from $7,226. The upper tiers tickets can cost you $13,600 per ticket. Seats behind the sideline will cost $24,000 to $25,000.
On StubHub, for instance, the prices are various from $6,629 to $50,600.
Meanwhile, the executive suits are at least $250,000 per pax.
This week, the cheapest ticket could cost around $8,613 at the third-party ticketing websites. Expect more prices to increase if you don't reserve the tickets right now.